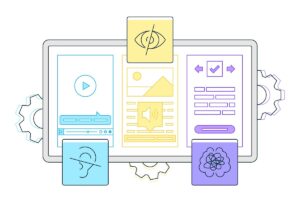 Is your website accessible and inclusive to persons with disabilities?
It's important to be compliant with the various U.S. and worldwide guidelines*  for individuals who have visual, auditory, physical, aging, speech, cognitive, language, learning, and neurological disabilities.
*WCAG (Web Content Accessibility Guidelines); ADA (Americans with Disabilities Act); AODA (Accessibility for Ontarians with Disabilities Act, as passed by the government of Ontario, Canada); and the European Accessibility Act.
Every website should be accessible 24/7 to people with varying abilities to not only avoid lawsuits, but to accommodate equal access to your content. Technology is advancing at a high rate of speed, and your website should not only keep up – we believe it should lead the way.
1 out of every 4 people in the U.S. lives with a disability. Don't ignore this underserved community.
Join Newberry PR & Marketing in the quest to make the internet fully accessible by 2025.
How does our Accessibility Service work?
NPRM installs a special code behind the scenes of your site that scans, analyzes, and fixes accessibility compliance gaps in up to 48 yours. Once this code is successfully installed, users can then adjust your website according to their needs. No need for further interference with your code base, long loading times, or the additional cost of user-interface or design work.
Here's a sampling of how users can interface with your accessible website:
Font Handling:

 Users can increase and decrease font size, change type, adjust spacing, alignment, line height, and more.

Color Handling:

 

Users can select various color contrast profiles such as light, dark, inverted, and monochrome. Additionally, users can swap color schemes of titles, texts, and backgrounds, with over 7 different colors.

Animations:

 Users with epilepsy can stop all running animations at the click of a button. This includes videos, GIFs and CSS flashing transitions.

Alternative Text:

 

Someone without sight can use alternative text to inform them to image content and form fields. Persons without hearing can get captions to a narrated video.

Audio Muting:

 Users with hearing devices may experience headaches or other issues due to automatic audio playing. This option allows users to mute the entire website instantly.

On-Demand Dictionary

: People with cognitive disorders can use a search engine feature to decipher meanings of phrases, initials, and slang on the spot.

And More.
Our Accessibility Service provides:
Compliance with ADA, AODA, EAA, WCAG & more

Accessibility statement & certification of performance

Ongoing maintenance that involves a re-scan of your website every 24 hours

Monthly accessibility compliance audits

Litigation Support Package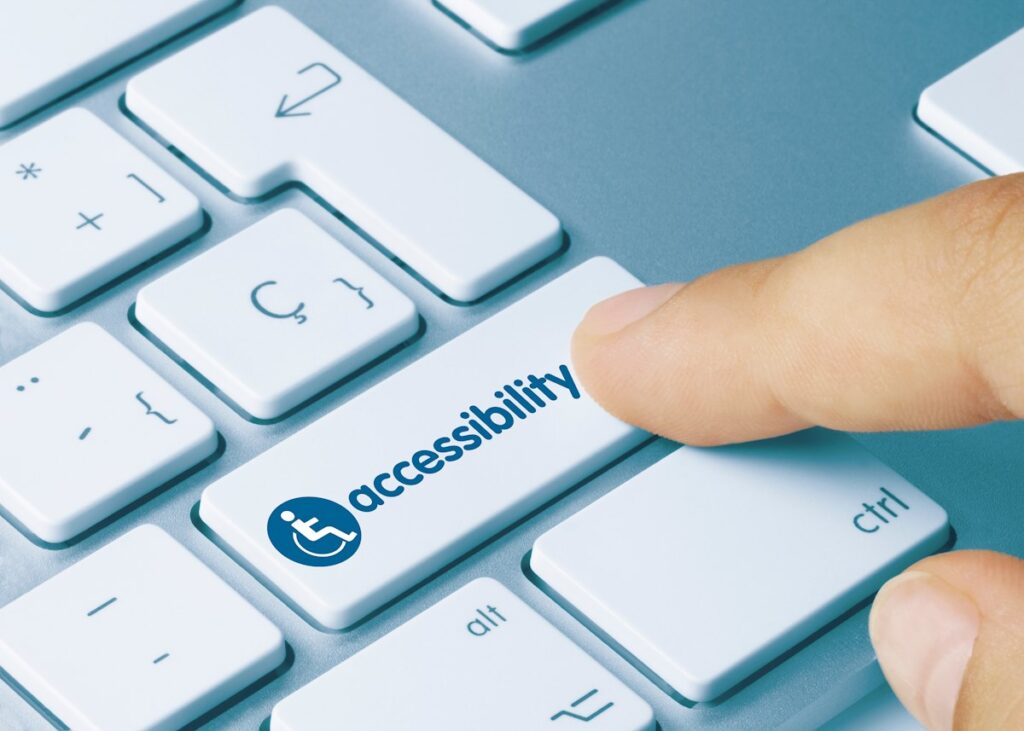 Find Out If Your Website Is ADA & WCAG Compliant
Simply fill out the form below, and we'll provide you with a free website audit